You deserve better than a rushed massage by a rookie therapist in a place that makes you feel more stressed.
Our massages are available in sessions of 60 minutes to 90 minutes treatments, according to your preference.
If you don't know what type of massage you need, we will take the time to study your habits and needs to determine the level of pressure, temperature and motion is best suited for your body's condition.
Better Body Signature Massage
Our signature massage is not just your regular massage; Better Body Signature Massage is a customized massage using a combination of different modalities and strokes to make your experience unique: long strokes, short strokes, stretches, deep tissue, aromatherapy and more. Be ready for the best massage of your life.
Swedish Massage
Swedish massage is the most popular and well known type of body massage. Relax, restore your balance and achieve well-being on physical and emotional levels. This massage will help you relax and help your body heal.
Deep Tissue / Sports Massage
For those that are stressed out or physically tired and sore from an active life style, this is the massage for you. With firm pressure to reach the deeper layers of connective tissue, deep-tissue massage is a mix of slow, short, deep strokes and penetrating finger pressure focused on tight, contracted areas. The therapist employs her thumbs, forearms, and even elbows to work muscle tissue and relieve tension
Hot Stone
Melt away tension as lava stones dance over your muscles. When there is a lot of tension builds up in the muscles, the penetrating heat helps the muscles relax. Perfect for anyone that wants to relax and enjoy the heat.
Lymphatic Drainage
Manual lymphatic drainage is a technique that stimulates the movement of lymph fluids around the body. The fluid in the lymphatic system helps remove waste and toxins from the bodily tissues. … Lymphatic drainage massages can benefit people with lymphedema, fibromyalgia, and other conditions.
Mom to Be – Prenatal Massage
Getting a massage while expecting will calm both the mom and the baby. Research shows that massage can reduce stress hormones in the body and relax and loosen the muscles. It can also increase blood flow, which is so important when you're pregnant, and keep your lymphatic system working at peak efficiency.
Ashiatsu Oriental Bar Therapy
Meaning "foot" (ashi) "pressure" (atsu), this massage technique is performed mostly with the feet, while the therapist is supported by overhead parallel wooden bars. In this barefoot massage technique in the therapist delivers deep, broad, consistent pressure while utilizing their feet and body weight.
Foot Massage / Reflexology
Reflexology, also known as Zone Therapy, is a technique that involves the application of pressure on specific points on the feet or hands, to stimulate corresponding areas and organs of the body. It is used to help restore balance, improve circulation, assist in detoxification and reduce stress.
Side by Side Massages
A Side-by-Side Massage is designed to be shared with a loved one; it could be your partner, your lover, your mother/father, your kid, your best friend, or whoever you would like to share this experience with. This treatment is a great bonding time to share with someone you care about. A Side-by-Side Massage allows partners to experience massage together in the same area as one therapist works on each person.
Referral Rewards Program
Refer a friend and get 10% OFF on your next session.
Ask us for a 10% OFF First Time Client Referral Card to give to your friends and family!
They save and you save!
* Cannot be combined with any other special or pre-discounted service.
Body Treatments
30 min $50 / 45 min $75 / 60 min $ 90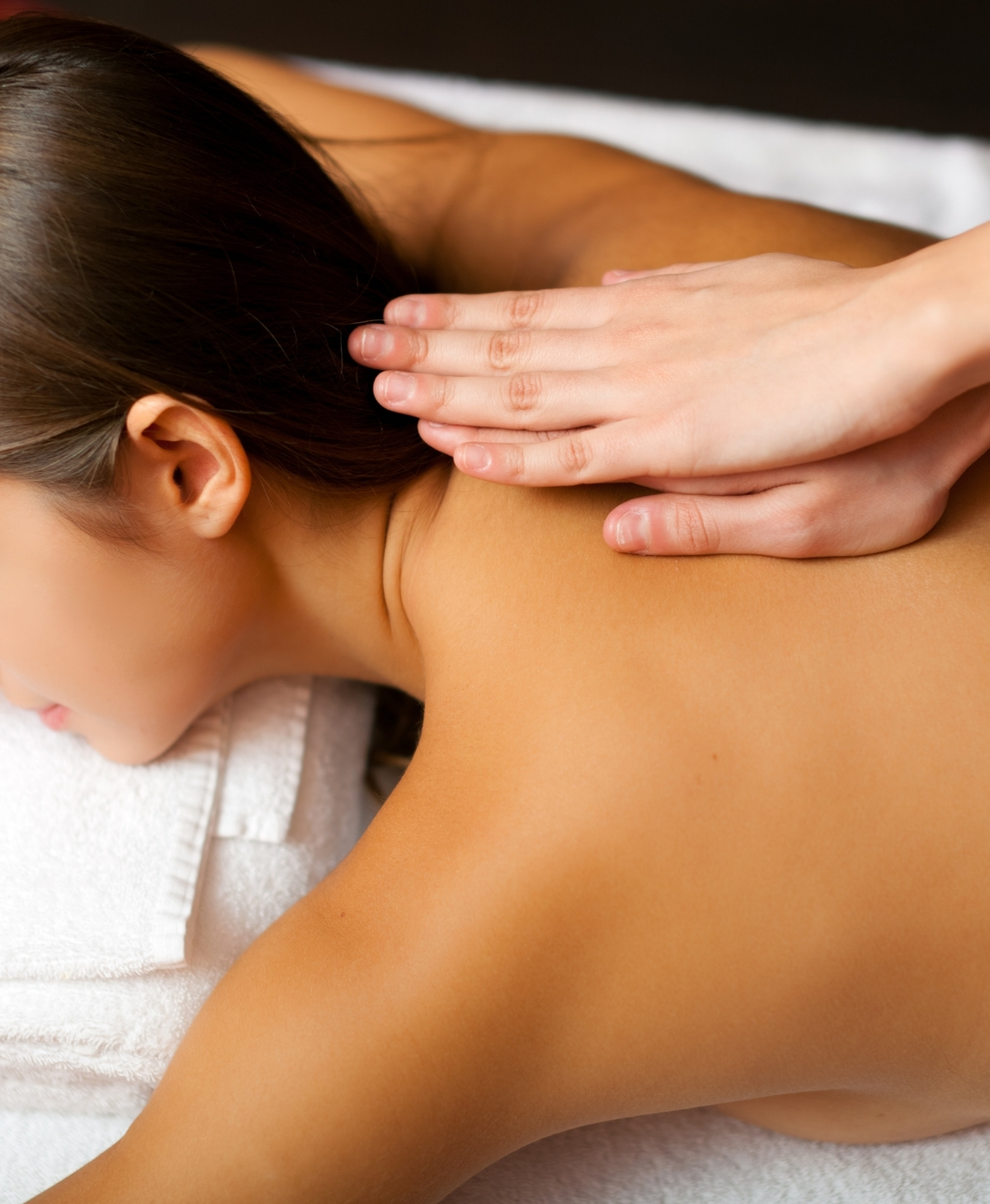 Pre and Post Surgical Lymphatic Drainage
As the breakdown of tissues occurs in the case of cosmetic surgery, the body begins the process of reconstruction. Lymphatic massage, as it is also called, accelerates the movement of the lymphatic system so that toxins and waste arising from the natural process of healing our bodies are removed more quickly, facilitating recovery.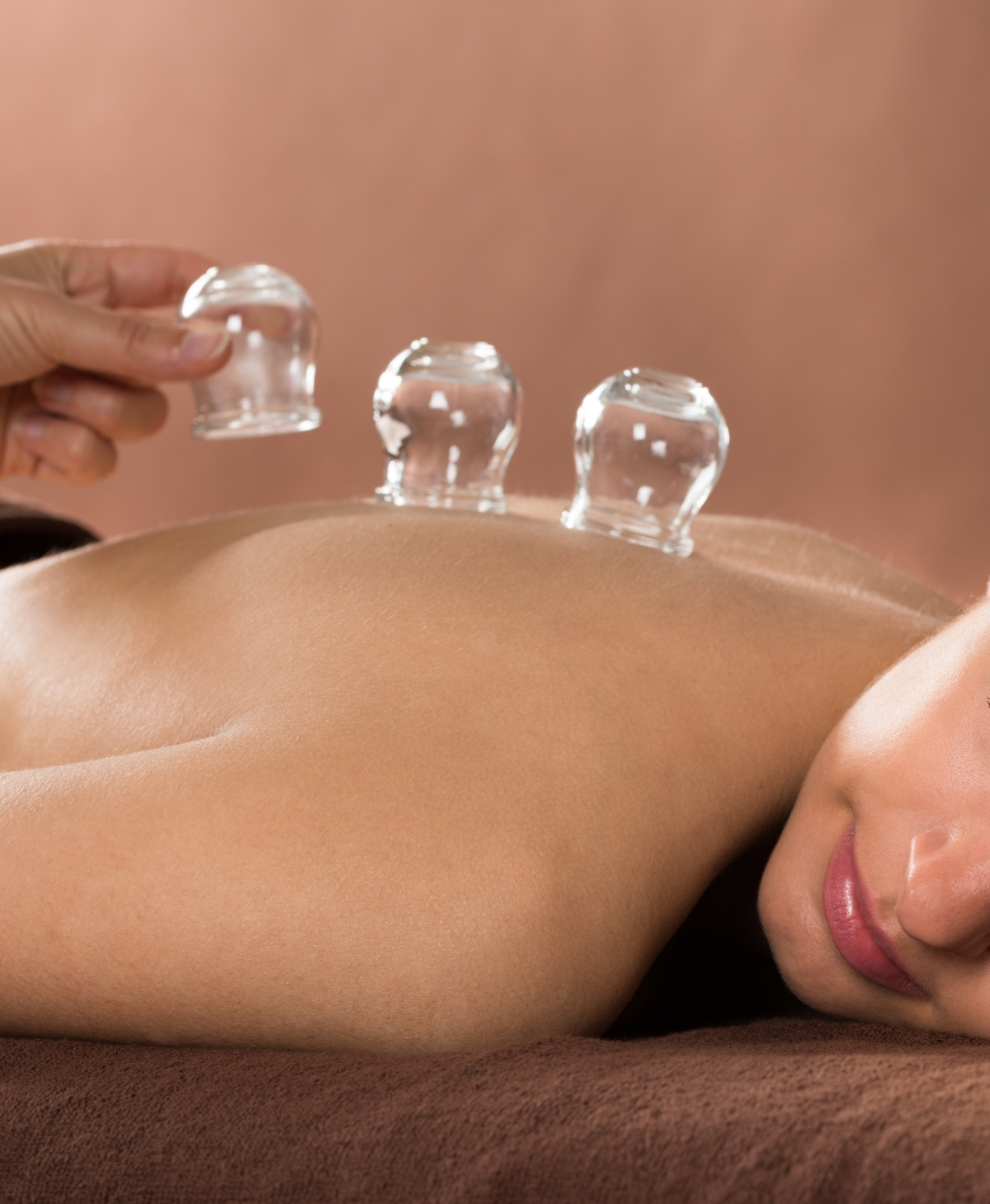 Cupping Treatment
Cupping therapy is an ancient form of alternative medicine. Cupping invigorates local circulation of qi and blood in the area being treated, resolving swelling, pain, and tension. By drawing impurities to the surface, it helps remove toxins. From a Western physiology perspective, cupping loosens connective tissue or fascia and stimulates blood flow to the surface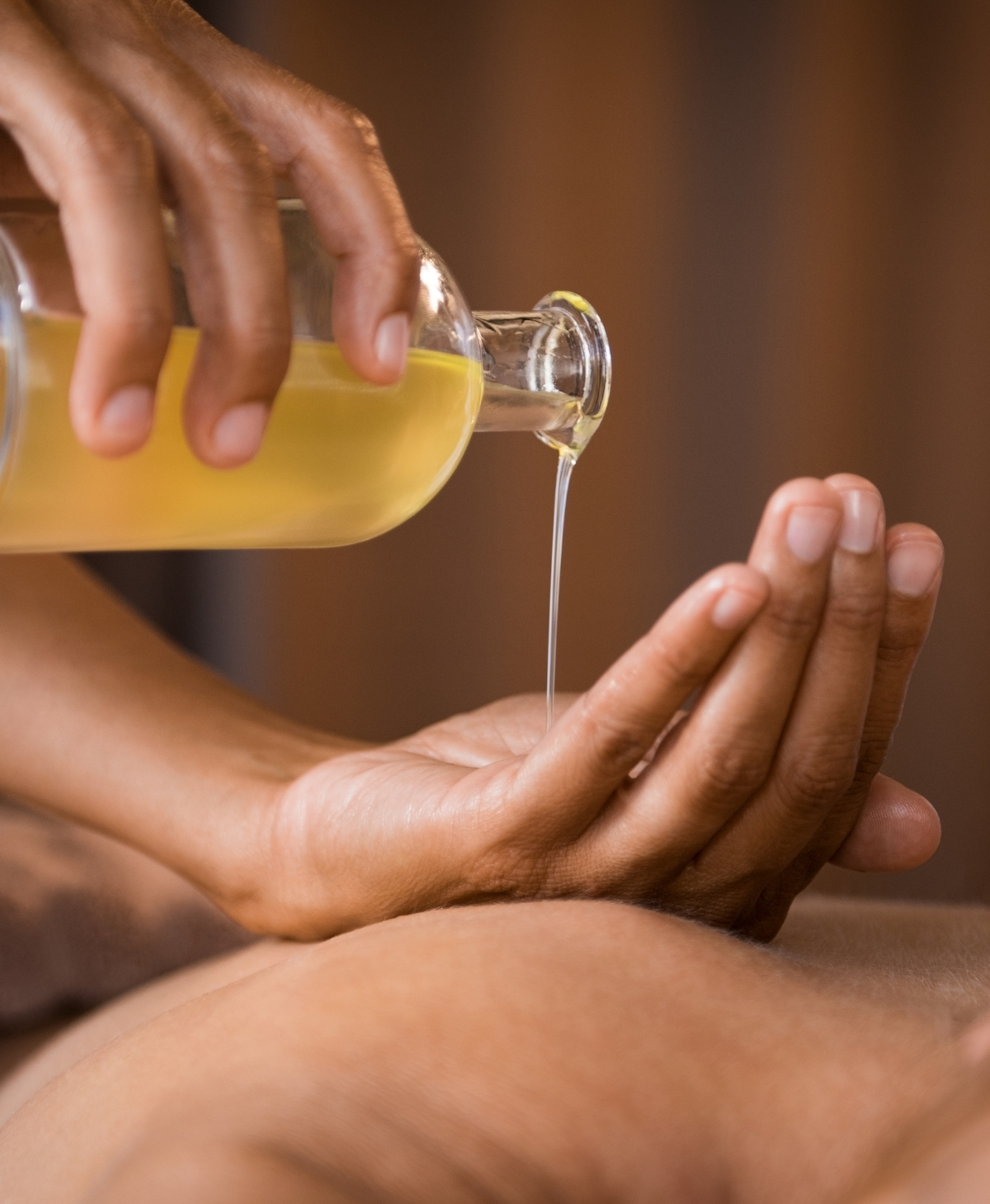 Aromatherapy
The addition of different essential oils to your massage helps relax, reduce anxiety and enhances the benefits of massage.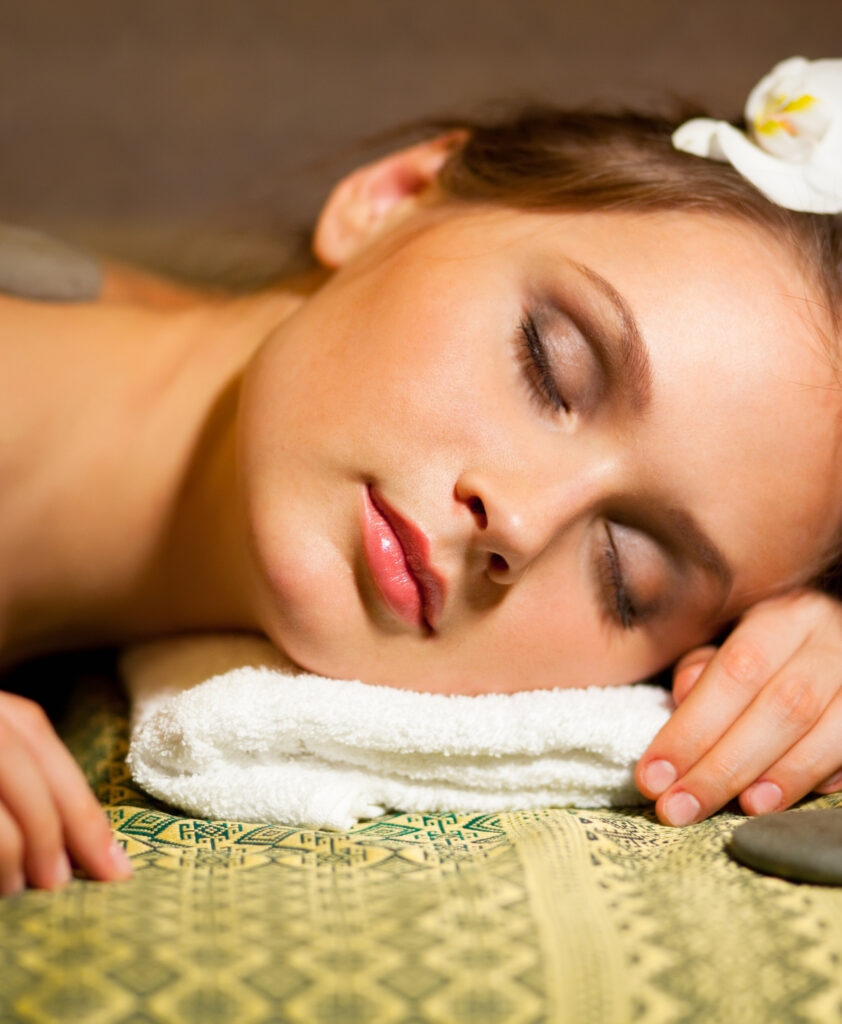 Hot Towel Treatment
The heat from the towels helps relax the muscles, giving a clean feel after the massage.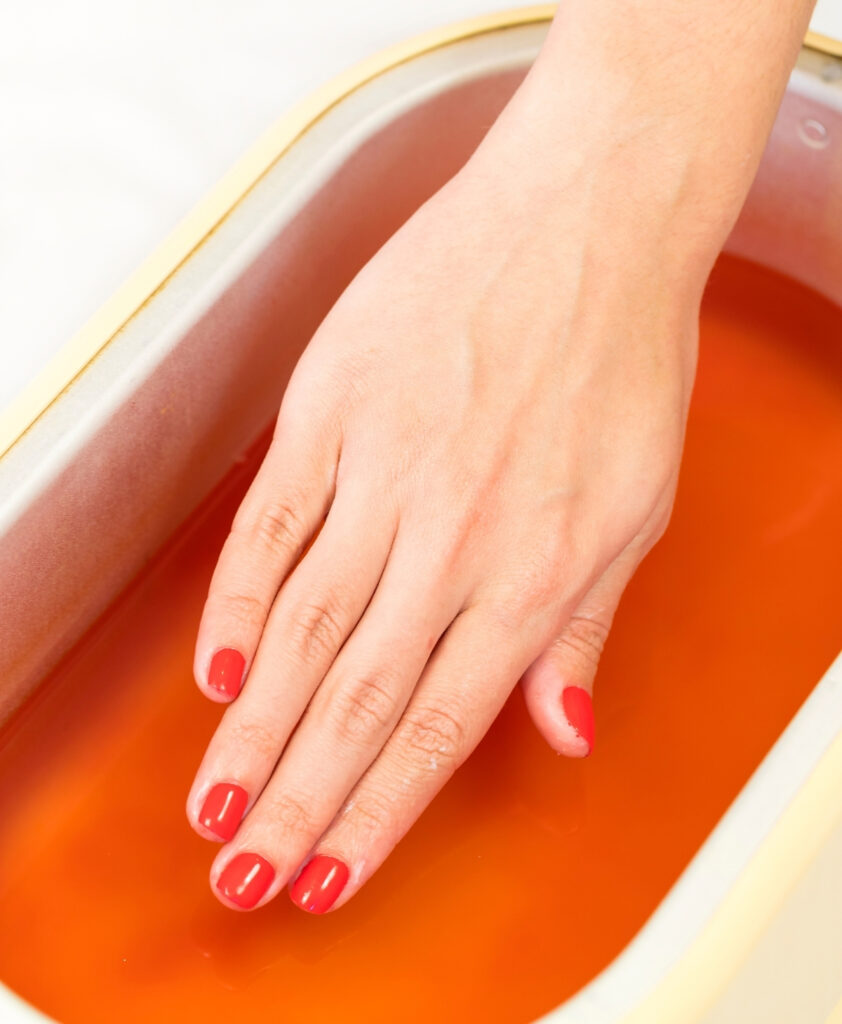 Paraffin Treatment
Paraffin bath is a heat therapy treatment for hands and feet, that not only softeners and smoothes the skin, but is also very beneficial for arthritis and other rheumatic diseases. The heat from the paraffin helps increase blood flow and relaxes the muscles.
Hands $20
Feet $ 20
Combo $35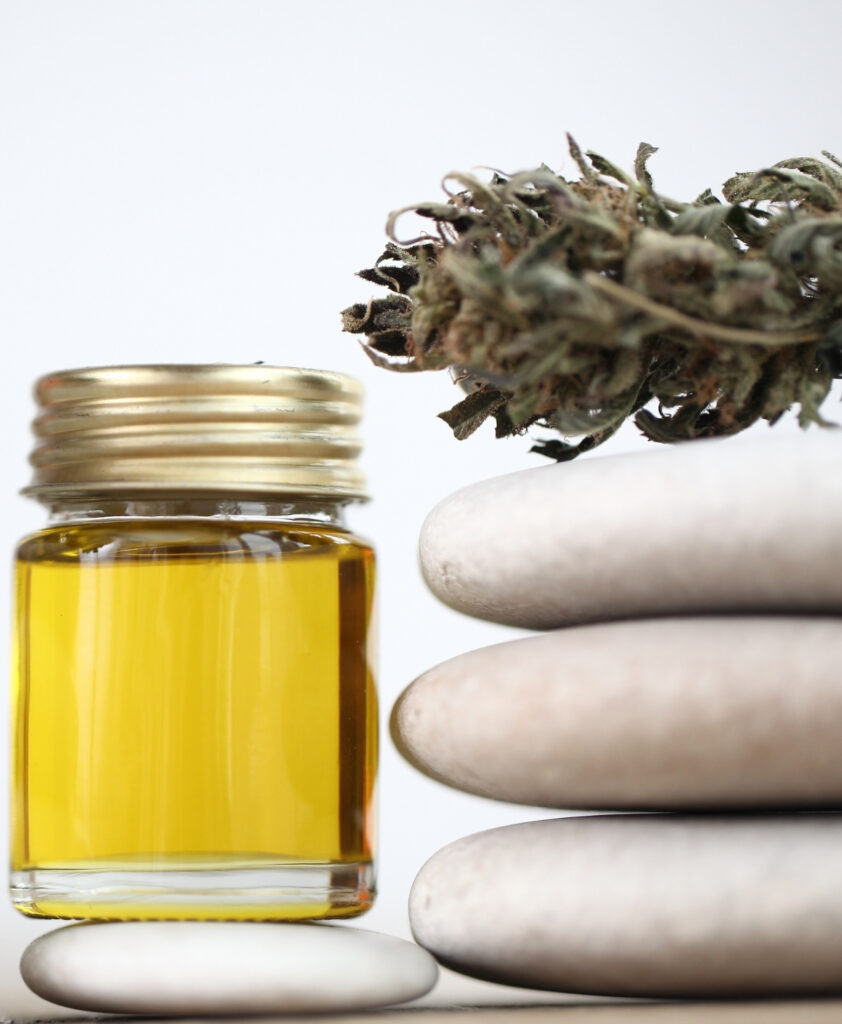 CBD Oil Massage
By using CBD mixtures and oils during a massage therapy treatment, you combine the many health benefits of CBD with the relaxation and health benefits of massage